Shipping tags…of course! You've seen them a thousand times at the post office or your office supply room at work, never batting an eye. But as it turns out, these simple and practical tags may be one of the most innovative, inexpensive and clever items to use for your wedding!
Among the many things to love about them, we especially appreciate their versatility.
Use them to adorn favors/ gifts…
1.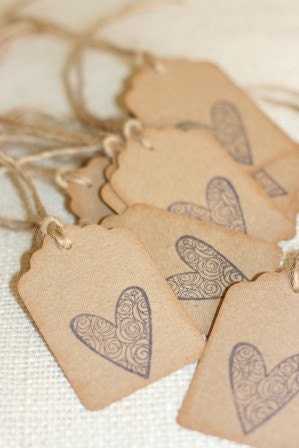 …or for labeling purposes (vases, table numbers, place cards, etc.)
There are many different types of shipping tags, depending on what you plan to use them for: choose from a variety of sizes, colors, shapes and materials to get your best match.
My personal favorite is the standard Manila shipping tags with reinforced holes.
Cost = $4.87 for 100 (.05 cents each!). String twine through the reinforced hole and tie around your favor. You can also use rubber stamps to adorn the tags.
4. 
5. 
These gift tags with string hangers (below) are just as adorable, not to mention the perfect accessory to a smaller gift or favor.  Cost = $6.65 for 20 (.33 cents each).
6.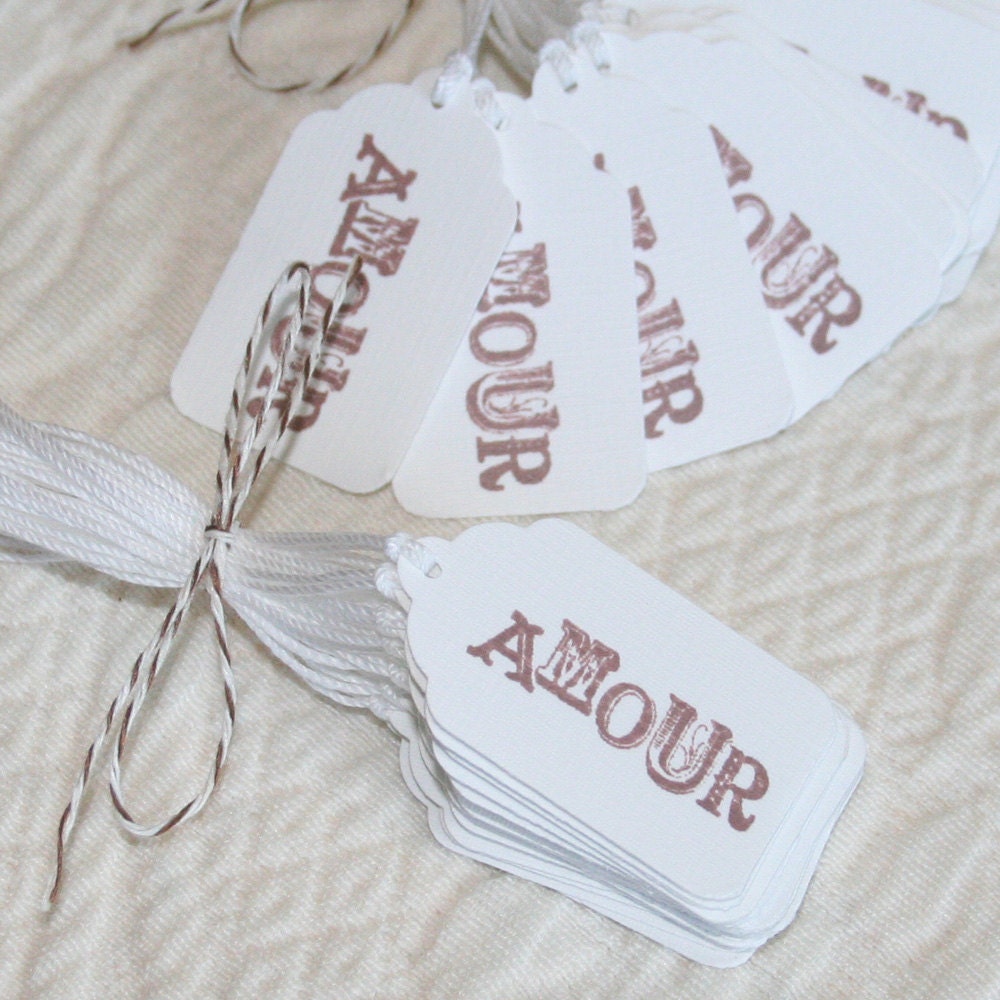 Sources:
1. Etsy; 2. Wedding Chicks; 3. Intimate Weddings; 4. Ruffled Blog; 5. WeddingBee; 6. Etsy
Related posts: